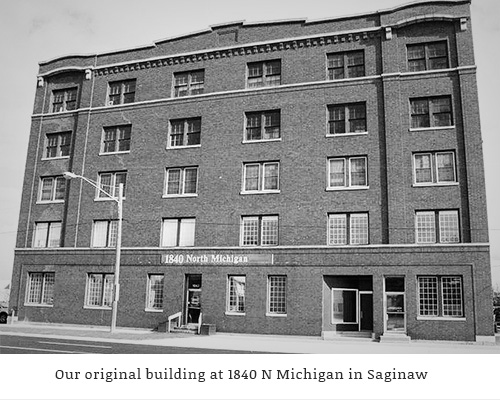 Central Warehouse Company was founded in 1910 in Saginaw, Michigan. It was originally a public warehousing firm, Central Warehouse Operations, Inc. A tremendously respected and successful business, the warehouse operation grew to more than 750,000 square feet and serviced the Ohio and Michigan markets. In 2013 the warehouse portion of the company was sold and we refocused our long-term mission.  The company became Central Property Development, Inc.
More than 40 years ago Central Warehouse Company began purchasing investment grade real estate.   Initially these investments were seen as a hedge against the unpredictable nature of the logistics business. As time passed, real estate became a strong and valuable asset to Central and today is our prime business.
The operating partners of the company are John F. Strobel, CEO, and Terri Drenth, President and Corporate Secretary.
Central Equity Investments is an active supporter of entrepreneurial enterprises through its association with The Blue Water Angels and the Michigan Angel Fund. Terri is closely associated with Institute of Real Estate Management (IREM). She holds the prestigious CCIM designation as well as a Michigan Broker's license.
We are dedicated to giving back and each year Central Equity Investments proudly donates to community charitable organizations. We support with time, space and funds groups such as The United Way, CAN Counsel, The Read Association, Saginaw County Youth Protection and other non-profits.